The Whatsapp Avatar feature that was added to whatsapp is to allow users to have beautiful experience. The Whatsapp Avatar gives you the ability to choose various outfits, hairstyles, and facial features for your avatar on your phone.
So to create you own avatar, you will have to follow the steps below.
1. Click on your whatsapp icon on your phone to get into the app
2. Then click on settings at the bottom right
3. Tap on the Avatar and then select Create Your Avatar. (Note this is not enabled on the older version of whatsapp, you may need not update to the latest version)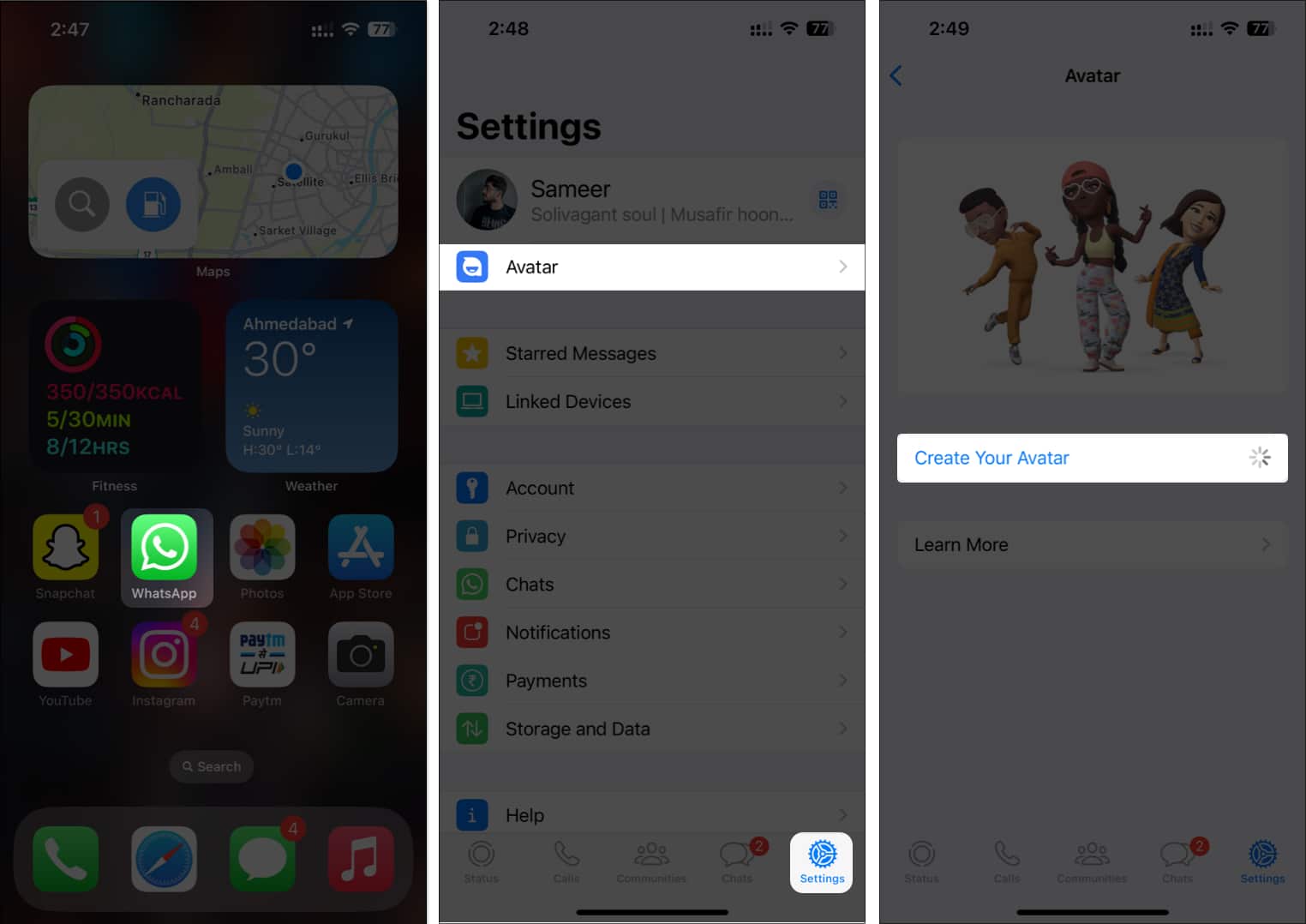 4.You will be redirected to a new page and prompted to build an Avatar for WhatsApp. Click Get Started.
5. This open up a page where you will be able to choose a skin tone. Once the skin has been selected, this will allow you to preview of your Avatar. Here you can customize it using styling options like body, face shape, nose, lips, hairstyle, hair color, eye shape and color, eye makeup, outfit, etc. Use the front camera option (a mirror icon) to make your Avatar more lifelike.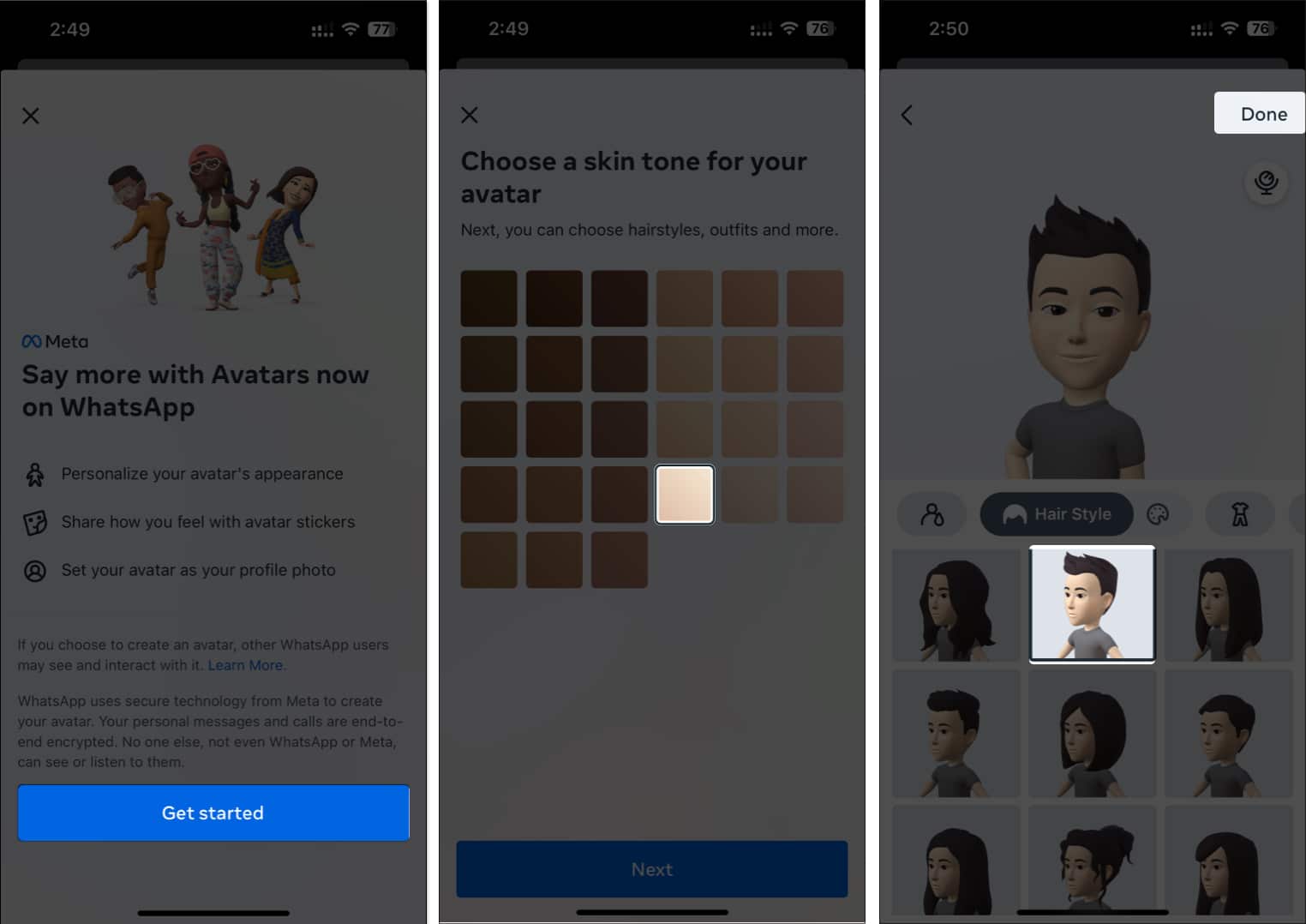 6. Once you are happy with you avatar, tap on done at the upper right corner. Now your avatar creation is completed.